Top Philippine Chocolate Supplier in Davao
Nutrarich is a homegrown food manufacturing company specializing in Philippine Davao Cacao, which started with chocolate products produced from the cacao beans from this southern region of the Philippines.
NutraRich fancied first with the cacao bean knowing that the Philippines was one of the first and a major player of cacao bean trading during the Spanish Colonial Period where attention to the crop has dwindled until recently.
Established in 2015, NutraRich is an FDA-registered cacao product manufacturer highlighting the traditional Philippine hot chocolate known as tablea.
Nutrarich has been featured in: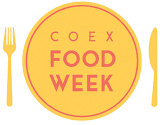 NutraRich has joined countless trade expositions over the years throughout the world to promote Philippine Davao cacao flavor and sustainability projects that have earned recognition for quality cacao products.
NutraRich works closely with partner farms to ensure the quality of the cacao beans to consistently provide good-tasting hot chocolate drinks to its customers.
NutraRich brought innovation to the market by providing easy-to-melt tableas with no coarse granules. Before, tableas are known to be coarse and with added fillers which has lessened the interest of its consumers. Through this innovation, NutraRich aims to bring back the love of this drink to the Filipinos.
It was back in 2017 when NutraRich first launched its best-selling product, the Davao Fine Tablea, which is now available in almost all major supermarkets and airports in the Philippines.
In 2018, Nutrarich has started to cater to industrial customers for ice cream production and bakery applications.  
Today, Nutrarich has added more delicious products such as: Cacao Nibs, Cacao powder, Chocolate mixes, Cocoa Spread and Durian Coffee.
NutraRich looks forward to making more delicious creations year after year while maintaining its standard in food safety and quality. As the environment surrounding is consistently and rapidly changing, NutraRich aims to respond proactively to the needs of its business partners while maintaining its customer satisfaction rating. Furthermore, NutraRich also aims to continuously improve and innovate to provide premium quality chocolates not just in the Philippines but to the global market as well.